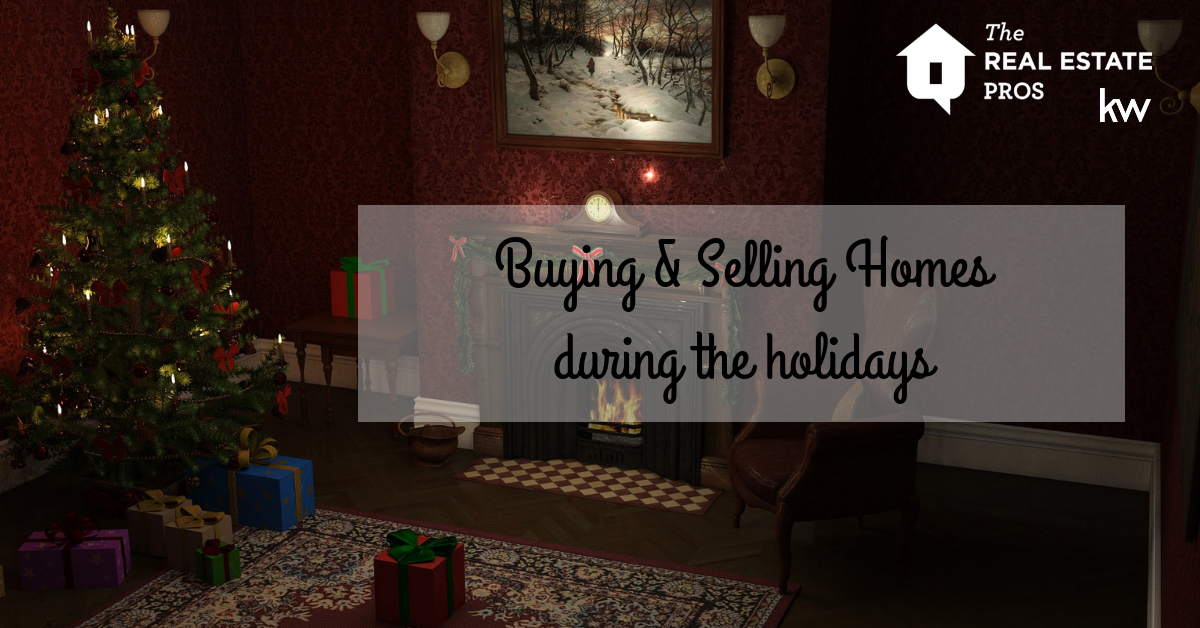 Though people think it's rare, buying & selling homes during the holidays happens every year. We all get caught up in the season and forget, others are still out there looking for their dream home or searching for just the right buyer for their current home.
Seasonality doesn't stop the real estate market. In fact, life events are most likely what drives it this time of year.
Motivation
Why would anyone want to buy or sell a home during the holidays?
There are a lot of reasons! One of the most common is a relocation with work/career/school.
Buyers who start or continue to look for their next home during the holiday season are typically very serious, if not large in number. They are pre-approved and actively searching.
Sellers may be in a time crunch and anxiously awaiting an offer so they can move on to the next step in their journey.
Regardless, buyers and sellers are both usually very serious at this time of year!
Let the Magic Happen
Homes that are dressed for the holidays can actually increase the odds of finding a buyer. When they are decked in a welcoming, homey manner – not over done – buyers can envision themselves living there. It pulls heartstrings at a time of year when emotions are high!
Your agent can be a great resource for what just the right amount of holiday decor and staging would be to help sell your home!
Competition
Typically, there aren't as many houses for sale during the holidays. This can work in a seller's favor. Serious buyers who are on a timeline will look at everything – including your home!
If a seller is working against the clock due to a relocation or some other reason, they will entertain all offers. That doesn't mean you will necessarily get a deal way below market value but you might get a home warranty or quicker possession at this time of year!
Remember…
Buyers and sellers are in the market year 'round. Don't wait for spring when they come out of the woodwork. Start searching now, or get your home on the market now! It could very well work in your favor!
Give The Real Estate Pros a call today at 317-572-5589 and we'll be happy to meet with you ASAP to get a home buying/selling plan in the works!