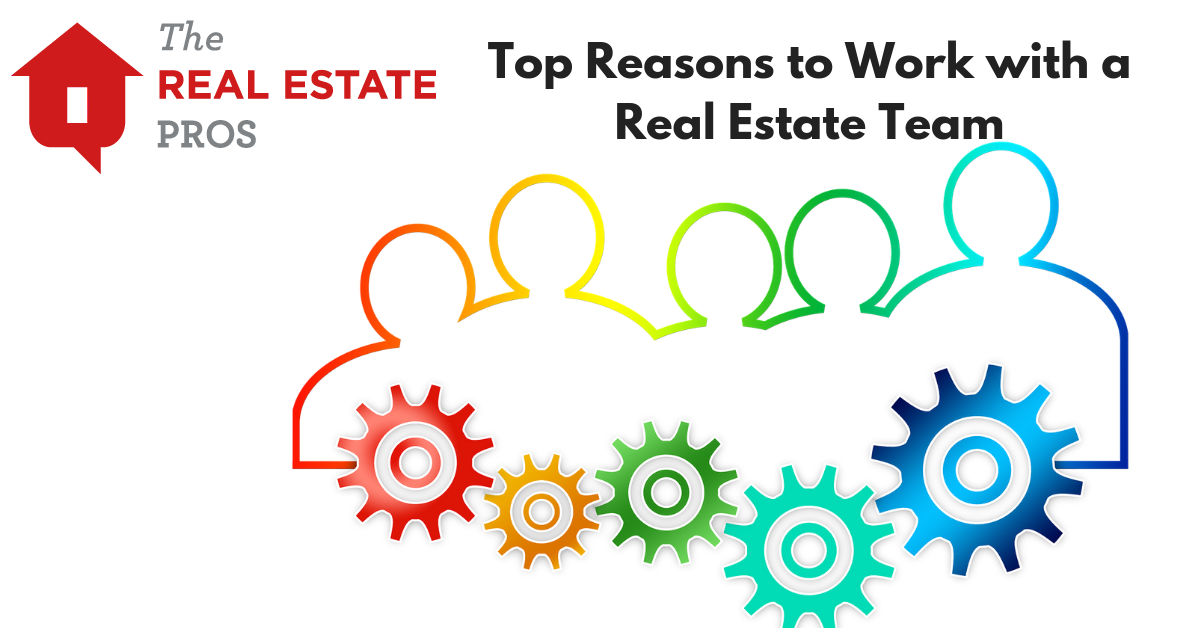 For the client, working with a real estate team can make a huge difference in their overall buying or selling transaction experience. The Real Estate Pros believe the client comes first and work together to deliver an unparalleled level of service.
Structure & Organization
A true real estate team brings a defined structure and organization to a sometimes chaotic experience. There are many moving parts in a transaction and when those parts are aligned and efficient, the client is the beneficiary.
We specialize in what we do best and use interdependence to better serve you. Our team brings everyone's strengths to the forefront so we can move your transaction along to closing with the least amount of resistance. As a team, we deliver access and expertise to our clients – much more so than we could if we worked independently.
Expertise with Buyers and Sellers
Diversity in our team members' experiences is readily shared and used for the advantage of our clients. When serving a large area like Metro Indianapolis, this is invaluable.
We have Buyer's Specialists who are experts at working with buyers since their goals and needs are very different from sellers. Likewise, we have Listing Specialists who work with only sellers to serve their goals and needs.
Our Specialists have an operations team supporting them every step of the way and to assist our clients using their knowledge and experience to help with coordinating staging, professional photography, marketing, title companies, lenders, repairs, signage and more!
Collaboration is Key
Working together for our clients brings a competitive advantage to our buyers and sellers. We have more resources, more brains and more perspectives to help you achieve your real estate goals.
We know that together, we can do more and do it better.
Are you ready to experience the team difference? Give us a call today at 317-572-5589. We're here for you!