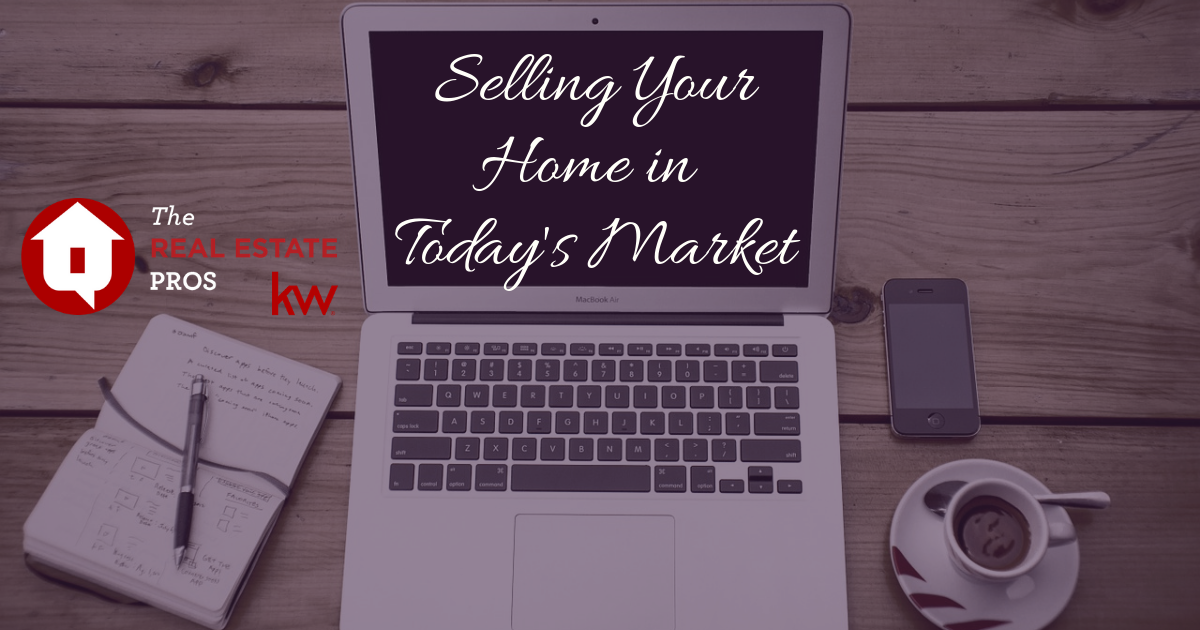 Selling your home in today's market is much different than selling your home was 15, 10 or even 5 years ago. Technology and readily accessible information has changed the game.
Old school real estate marketing has died and buyer expectations have increased over the years. You need to think outside the box to woo buyers these days!
Today's Buyers
With influence from television shows/channels like Property Brothers, Like it or List it & HGTV, and being able to view local homes for sale online EVERYWHERE, today's buyers are savvy and know what they want.
It used to be, first time buyers would lean towards "fixer uppers" or homes that needed a bit of love. The trend today with Millennials entering the market is to find exactly what they are looking for – move in ready, well maintained homes.
Millennials are generally much more comfortable with a tablet or smart phone than they are with a hammer and drill. They know what they like and what they don't. As a whole, less are willing or know how to update/upgrade a home so they are shopping for move in ready homes for an easy transition.
Today's Smart Sellers
Today, sellers should change their thinking to align with the largest pool of buyers available if they want to sell for the most money and in a timely fashion.
If you are a seller, don't hinder your sale by having these outdated thoughts. Being pro-active can set yourself up for a faster sale and for more money:
1. I don't need to Upgrade/Update my home to sell.
Many times, sellers will fool themselves into thinking they don't have to update or upgrade their current home – it's a Seller's Market, after all. They will sell for a great price no matter the condition – wrong.
Condition is one of the determining market value factors. Sold Comparable homes are what set the local real estate market. If your home is not in at least as good, if not better, condition than other homes that have recently sold, buyers and Appraisers alike, will value your home lower.
2. Why should I update/upgrade? Won't the new owners want to do that?
Again, see the above paragraphs but add to it – buyers want move-in ready, complete with updates. If taking down wallpaper and painting a neutral color means you can ask more for your home, why wouldn't you do it?
Many times, flooring, painting, appliances, etc… will get you back more in listing price than the cost of the upgrade. The real question is "Why wouldn't you do it?" Who cares if new buyers repaint, you'll have a check in the bank!
3. I need negotiating room, so I am going to price my home higher to start.
Actually, by doing that, you are probably shooting yourself in the foot, as they say. Buyers find homes first, online. If your home is priced higher than market value, agents and buyers will know it (by comparing to other recently sold homes) and eliminate it from their search.
Price reductions later, after your home is "market worn" usually end up with you receiving offers at less than market value.
Pricing your home in the "sweet spot" of your local market can actually turn into more demand, multiple offers and accepting an above asking price offer. hmmmmm, interesting!
4. I don't need an Agent until I am ready to put a sign in the yard.
Actually, once you decide to sell, find your agent right away! If you are considering upgrading/updating, a savvy agent will share with you what should and shouldn't be updated. You don't want to spend money on something buyers don't "value".
A smart agent has their finger to the pulse of the local real estate market and will be invaluable in helping you decide what's worth it and what's not when it comes to updating.
5. I don't need an Open House to sell my home.
A lot of agents will tell you Open Houses don't work. The main reason is because they don't want to do them. For shame!
Remember, prospective buyers find you online first. The photos entice them and they want to see it in person. Visiting an Open House is the easiest way for them to get in.
This year alone, The Real Estate Pros have sold half a dozen + homes at Open Houses. The buyer walks in, loves it and makes an offer. Easy-peasy!
If an agent tells you Open Houses don't work, consider – maybe it's the agent that doesn't work at finding you a buyer!
Marketing Outside the Box
The Real Estate Pros use innovative, new techniques to get your home sold! Old School agents will add you to the MLS and stick a sign in your yard and wait for buyers to come.
That is doing an injustice to their sellers. You deserve a real estate team that will leave no stone unturned in finding you a buyer.
Call us today and one of our Listing Specialists will be happy to come take a look at your home, provide comparable sales and help you decide what upgrades/updates are needed – if any.
Set yourself up for success by hiring The Real Estate Pros – 317-572-5589.