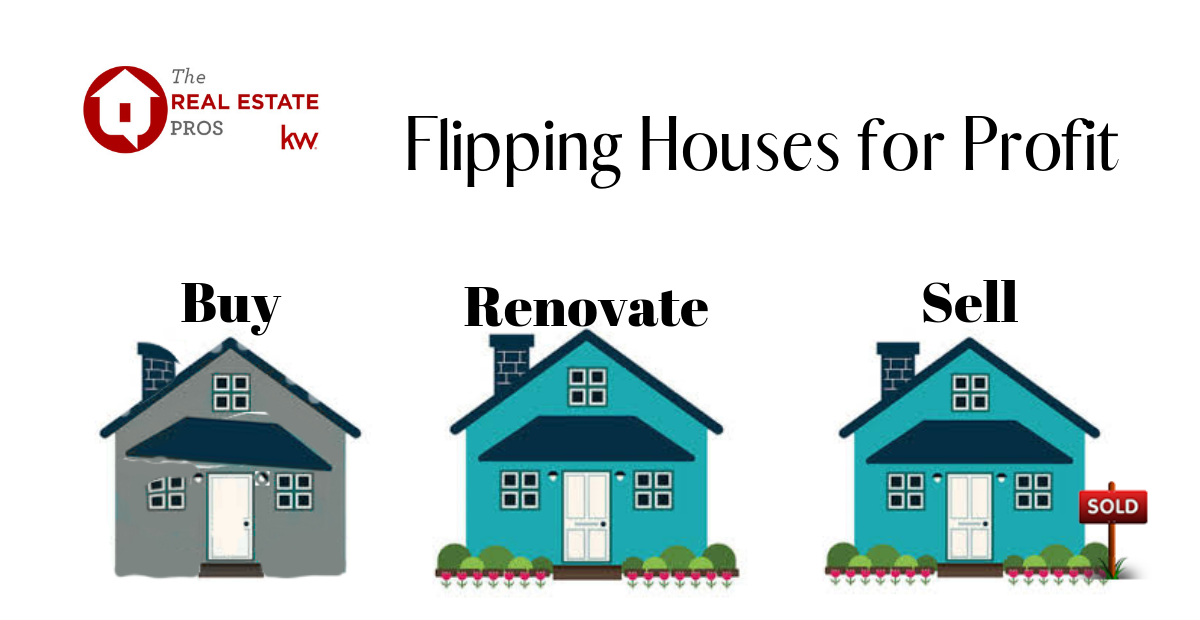 Flipping Homes can be fun AND make you money! Going into the process armed with local knowledge is key and can save you a lot of heartache down the road. Use resources so you can make the best decisions!
I Can Do That!
We've all watched HGTV and seen the "before" and "after" of flipping a home. Ever thought "I can do that!" and wanted to jump in?
You absolutely can with a bit of guidance. The pre-work is most important when you are contemplating flipping a home. That stuff never seems to make it on to the finished television show, though it definitely happens!
What Makes a Good Flip Home?
Let's take a look at some characteristics of a property that make it a fantastic prospect for flipping!
1. Location, Location, Location
Yes, it's true. We all know location is vitally important when choosing the home we live in but it is just as important when considering flipping a home.
The location should be desirable to the general public. Otherwise, you may end up with a beautiful home in a neighborhood or part of town no one wants to buy.
2. Improvements
Normally, a candidate home needs improvements. That's why you are getting a deal on it!
However, you need to be picky and choosy with the improvements you make. Some are worth more than others.
Most Agents and their clients are going to look at the mechanicals and structural integrity when considering purchasing a home. The roof, HVAC, electrical, foundation, windows and plumbing are priorities for most buyers.
Don't fall into the trap of "putting lipstick on a pig"… it's still a pig.
You might not recover the money you have put into it – much less a profit – if you don't address the core soundness of the home. Be sure your budget allows for these!
3. Over Improving
You don't want a "money pit", either. Some investors get so excited about the flip, they over improve the home. You have to take into consideration the neighborhood and what's typically found in neighboring homes – amenities-wise.
If the neighbors all have builder grade cabinets and laminate counters, don't over improve with Corian counters and custom cherry cabinets. You'll never get your money back.
On the other hand, if the neighbors have granite or quartz and hardwood floors throughout, don't skimp with laminate counters and carpeting. Knowledge of the area is KEY!
Get Expertise on Your Side!
One way to make sure the home you are considering buying to flip is a good candidate all the way around is to use a local Realtor as a resource.
They have knowledge of the area, typical pricing, know the condition of other homes as well as the history of sales, sale prices, listing prices, etc…
Additionally, they can tell you how the market views and prices different amenities BEFORE you swing the first sledgehammer!
Are 2, 3 or 4 bedrooms most popular in that local market?
Do you need to have 2 full baths vs 1 or 1.5 baths?
What kind of upgrades do the other homes in the area have that you should match?
Is a big kitchen or a kitchen with an island "expected" in homes in the area?
Are all the yards fenced?
Do all the homes in the neighborhood have replacement windows?
This and more information can help you come up with a realistic budget for your flip. Add your budget to the purchase price and then have your Realtor run comparables for AFTER the flip is completed to see if the profit margin you are going for is there!
Mindset of a Successful Investor
Over the years, we've seen gorgeous flips that sold for less because the investor over spent on the reno or the location (that can't be changed) just didn't support the improvements made.
Likewise, we've seen mediocre flips that brought a lot less profit, if any, because the investor was chintzy. Buyer's know when investors cut corners!!
Remember, you have to think like a potential buyer – put yourselves in their shoes. They will compare your flip home to other homes available in the area. This is an investment, not your home, emotions should not rule.
Seeing everything clearly and making decisions based on facts and statistics will serve you well!
Use the knowledge your Realtor has accumulated over their years in real estate. That's setting yourself up for success!