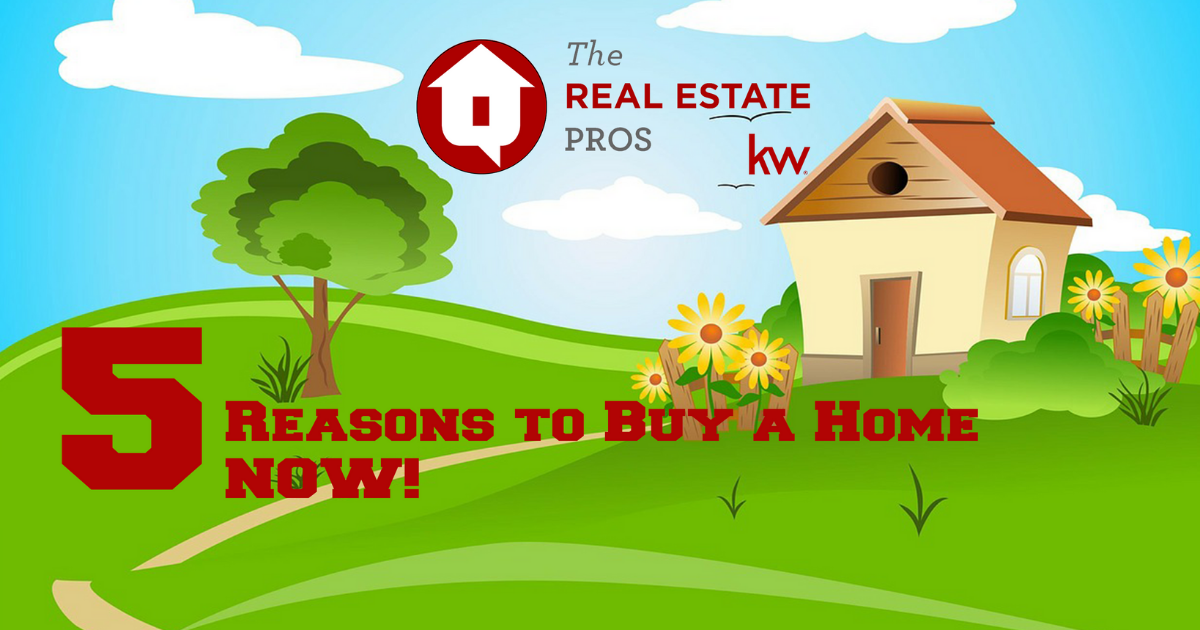 There are 5 great reasons to buy a house now! Even though we are still in a seller's market, there is very good logic surrounding these reasons. If you have been on the fence about buying, it's time to jump off and find your dream home!
#1 – Rent Prices are Only Going Up!
That's right, it's getting more and more expensive to rent. And, if you need a 2 or 3 bedroom to fit your family, you could be looking at $1,300+ per month!
Why line the pocket of the landlord when you can pay yourself and grow equity in a home? Get out now, while the getting is good!
#2 – Low Mortgage Rates
We are at historically low mortgage rates! With the cut made by the Fed in July, it's an awesome time to secure a mortgage at a low rate.
Your lender can help you figure out which program is best for you and get your rate locked in before they start inching up again.
According to recent data, when the steady decline of rates stop, it is likely to rise quickly! If you didn't buy or refinance while they were low, you may have missed the boat!
Some folks have said they are waiting for a buyer's market. If/When it develops, there will be a higher demand for mortgage loans. When that happens, lenders have a tendency to raise rates to make more money! It's the law of supply and demand.
We all know rates will go up. Take advantage now!
#3 – Millennials are Here!
Larger than Gen X and even the Baby Boomers, this generation is entering the housing market at an alarming rate. It's forecasted by next year they will represent more than 40% of the buyer's looking for homes.
Purchasing a home now, you can avoid the extra competition that will tighten the inventory available to go around next year!
#4 – Fewer Multiple Offers Right Now
Multiple offers have been a mainstay for the last few years and have made some buyers gun-shy of house hunting or making an offer.
However, recently they have dropped off to an 8 year low! If you have been waiting for this phenom to cool off, now is the time! Take advantage of less competition and find your next home!
#5 – Personal Income
The economy is in good shape, unemployment is low and more people have confidence in their job stability. Add to that, personal income is starting to rise and all the ingredients for a house purchasing recipe are in place!
It's Time!
Pretty good reasons, eh? You know things change, so time is of the essence. If you've been on the fence, give us a call and we'd be happy to help you jump off into the housing market and find your next home BEFORE the market changes again!