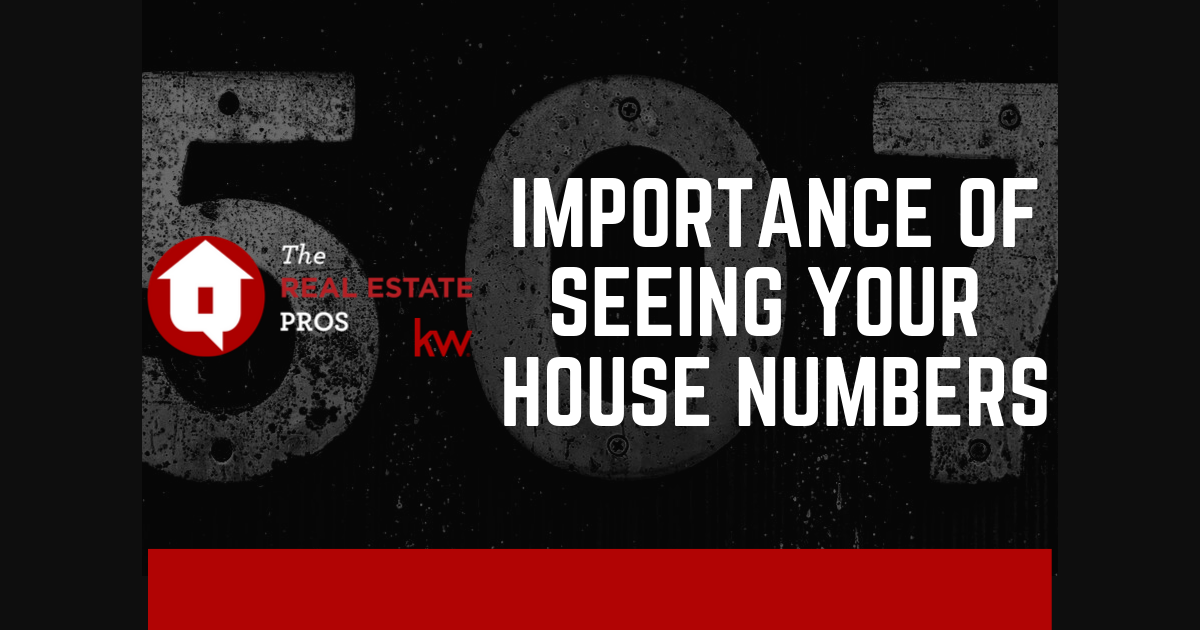 Something you don't normally think about is the importance of seeing your house numbers. We were recently reminded of this in a post by our local county Sheriff. It's really important always but particularly in an emergency. It's something lots of people simply don't think about until it's a problem…
Can YOU See Your House Numbers?
First step, check to see if you can see your house numbers from the road/street. If not, no one else can either.
House numbers can be in a few different places. Some are on the home itself, on a green and white reflective sign provided by a local county government, on the curb, on the mailbox or even on a landscape piece in your yard.
Some homes have a combination of locations – that's great!
Why House Numbers Need to be Seen
The obvious answer here is that First Responders need to be able to easily locate your home in an emergency! We definitely don't want there to be a slow down when they are needed!
But, also think about these reasons you need visible house numbers:
UPS, FedEX and other mail delivery services
Furniture, Appliance, etc… deliveries
Guests or visitors need to be able to find you!
GPS is more accurate like the Google street view if you have numbers their cameras can capture!
Typical Problems with Seeing House Numbers
Sometimes your homes' trim has been painted and the numbers were painted over. Without the contrast in color, it makes it hard to see.
Maybe vegetation like trees or bushes are partially covering house numbers or your mailbox. That's an easy fix!
Here are some tips for posting your house numbers in a way that will make it easier for everyone to see!
Make sure your house numbers are large enough to be seen from the road. 4″ or larger are more likely to be noticed.
While it may look nice, written numbers are harder to read quickly than traditional numbers.
If your numbers are mounted on the house, make sure they are in a contrasting color so they are easily seen.
Check your mail box to ensure numbers are readable and large enough to see. You don't need the full address on the mailbox, so you should have a lot of room to place the house number on the mailbox. On both sides of the mailbox is preferable to just the front so it can be seen someone is approaching.
You can also put the numbers vertically down the mailbox post in a contrasting color for visibility if your mailbox is too small for the numbers.
If your mailbox is across the street or with multiple mailboxes, you should also make sure you have visible numbers on the house or at the end of the driveway.
If you have a pillar or post at the end of your driveway, consider adding contrasting colored numbers there.
Consider adding a landscape piece or a large boulder with your house number near the end of your driveway. You can find some that are solar powered to light up at night, too!
Contact your local county office to see if they provide the green and white reflective house number signs or if they have them available for purchase.
Whether to help in an emergency, for deliveries or for a party at your home, being proactive by ensuring your house numbers are easily visible. It's not hard and can save precious time when needed!