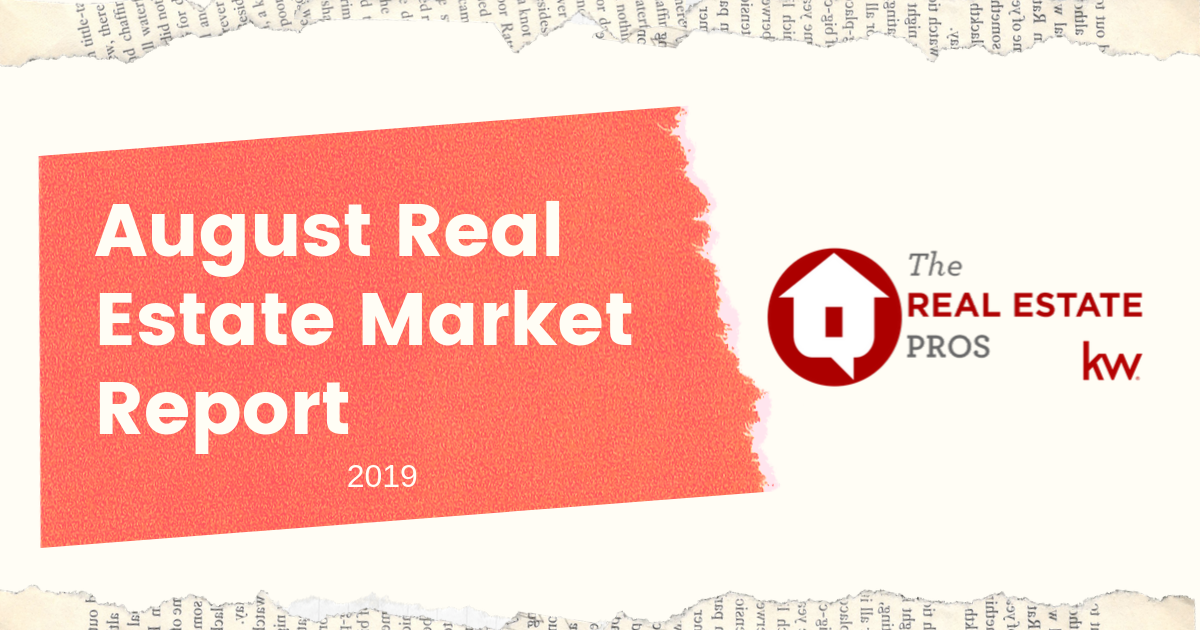 The numbers are out for the August Real Estate Market Report in Indiana as published by the Indiana Association of Realtors (IAR) and the Metropolitan Indianapolis Board of Realtors (MIBOR.)
Analyzing year over year and month over month statistics help to determine the health of our local real estate market as well as possibly giving us a glance at the future.
Sold Home Prices
For 93 months in a row, existing home prices have increased at the statewide level.
This has everything to do with the fact there are not enough quality homes on the to satisfy the consumer demand. That's what drives the prices up – supply and demand.
IAR Statewide median sales price statistics show we are up 9% over August of 2018 and up 6.3% year to date for 2019. The average sales price is also up 8% over last August and 5.5% year to date.
MIBOR's local 16 county area shows similar results with the median sales price up 9.9% over August of 2018 and year to date at 6.6%.
Inventory of Existing Homes
Locally, the new listings stats are down. Last year at this point, we had 4,306 homes on the market. This August, that number is down by 6.5% to 4,027. Again, showing the inventory of existing homes for sale dropped. Year to date for 2019, that equates to -2.4%.
The absorption rate is a stat tracked to help determine the type of market based on inventory and sales.
It's the number of months it would take to sell through the current available homes for sale at the current rate of monthly sales. A balanced market is considered between 5 and 7 months worth of inventory. Less is a Seller's Market and more is a Buyer's Market.
Our current, local Absorption Rate is at 1.8 months – definitely a Seller's Market.
"Typical to what we have seen for the last several months, all supplyand demand interaction metrics remain very high while inventorycontinues to decline," said Shelley Specchio, MIBOR CEO.
While most homes aren't selling their first day or even week on the market like they had been a few months ago, those homes that are priced right are selling within the first month on market. Current Days on Market (until sold) stat is 38 days, locally.
What's Winter Looking Like?
While no one has a crystal ball, the statistics and experts feel the activity in the market is continuing to rise giving hope to a good winter season.
Dr. Elliot Eisenberg, an internationally acclaimed economist and publicspeaker, commented, "Nationally, despite record prices, buyersremain eager to purchase, partly because both unemployment andmortgage rates are low. Demand, as measured by sales and pendingsales, remains strong."
And, that's your August Real Estate Market Report from The Real Estate Pros of Keller Williams!