We value personal and professional growth. We accept challenges, set goals, and exceed them. We choose to live purposeful lives. We believe that there is always a way and we never give up. We work hard, and we play even harder.
We value people!
Want to join us? We are always looking for talent!

We are ever expanding and are always looking for talent – in both sales and administrative support staff.
Sales-
Are you a highly self-motivated licensed real estate agent, but don't have enough leads to work and could skyrocket your success with the right team? Do you work in another industry or are you getting back in the workforce, and you have a passion for helping others connect with their dreams ?
Are you business-minded and looking for the right opportunity to build a lucrative career under the best leadership in the industry? Our most successful agents come from many different fields and industries: pharmaceutical, education, law enforcement, medical, stay at home moms, teachers, etc.
On our team, you will learn how to consistently generate and convert leads into clients, sales, and commissions. While we offer no income guarantees, our business plan equips you with the ability to earn $80K+ a year in this commissions-based role with the full support, technology, and coaching of a top team.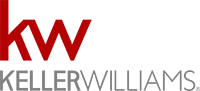 Administrative Staff-
Are you a naturally supportive person? Do you want to be an integral part of growing team and company?
Our administrative staff is always looking for talented, motivated, self-starters who want to be a part of our growing business by creating and implementing second-to-none systems, processes and support for our agents and clients.
S-U-C-C-E-S-S
What we look for most is a track record of success – of being solution and learning based, tenacious, and choosing to become better every day.
The sky's the limit, and we love partnering with individuals who have a "big why" and want to change the trajectory of their life.
One of the unique benefits of working with our team is the incredible amount of resources we invest in developing our most valuable asset, our people!
-Best technology to make your job easier
-Best administrative support to keep paperwork off your plate so you can focus on clients
-Best coaching to equip you to be your best self possible
-Best team environment and culture to become part of something bigger
-Best wealth-building opportunities – income opportunity unparalleled in the real estate industry
-Best flexibility to control your income and career growth
As part of the Keller Williams Realty family and our team, our Real Estate Sales Agents and Administrative Staff are responsible for assisting sellers and buyers through the buying and selling process while delivering jaw-dropping client service.

Does this Sound Like You?
Are you ready to see if you are a good fit for our team?
Click on one of the following links for more information and to fill out an application for consideration.
All inquiries will be strictly confidential!